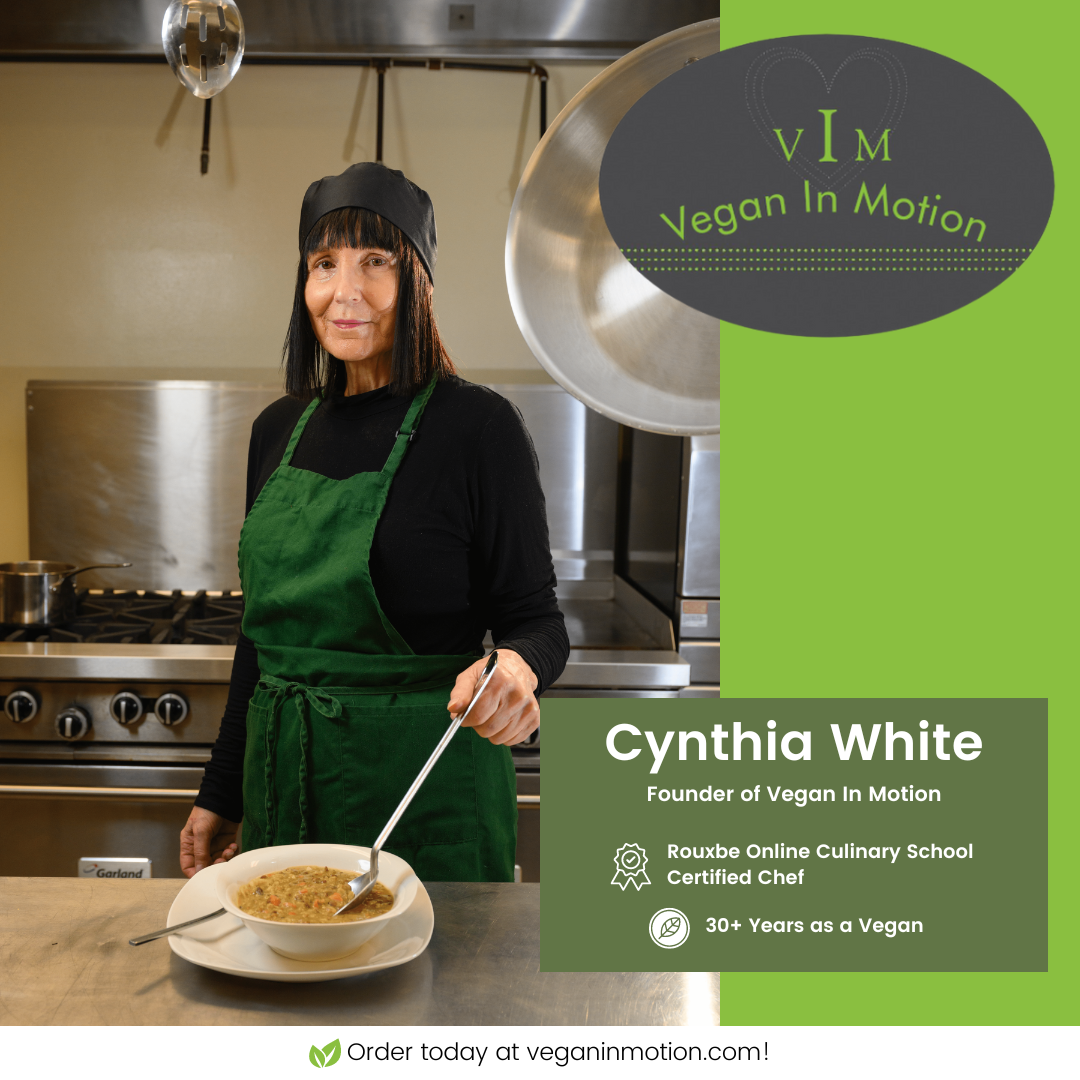 Meet the Founder!
At Vegan In Motion, we are passionate about healthy eating and creating delicious plant-based meals. Our founder has been a pescatarian and non-dairy eater since the age of 18, and transitioned 30 yrs ago to a strictly vegan/plant-based diet. She has researched recipes and experimented with different ingredients, creating dishes from scratch that utilize spices, herbs, legumes, and vegetables. Our founder is self-taught and is currently enrolled at Rouxbe Online Culinary School to become certified as a professional chef.
Business Mission
We are committed to providing organic, plant-based food to our community. Our founder has been a vegan for over 30 years and has struggled to find restaurants serving organic, plant-based food locally. She often had to dine out of state to find suitable options. Our goal at Vegan In Motion is to bring more diverse, mostly organic options to our local community. We specialize in vegan Italian and Mediterranean cuisine, incorporating rich, aromatic flavors from different cultures. We also offer delicious desserts, such as Banana Cake with Chocolate Icing, Carrot Cake with Cream Cheese or Vanilla Icing, and tondie for italian cookies.

We understand the importance of accommodating different dietary needs and restrictions. Our catering and meal prep services can tailor menus to accommodate allergens and special dietary needs, With all the options available today, we believe that plant-based eating can be creative and enjoyable. We want to share our passion and culinary journey with you by providing delicious plant-based meals that delight the senses.